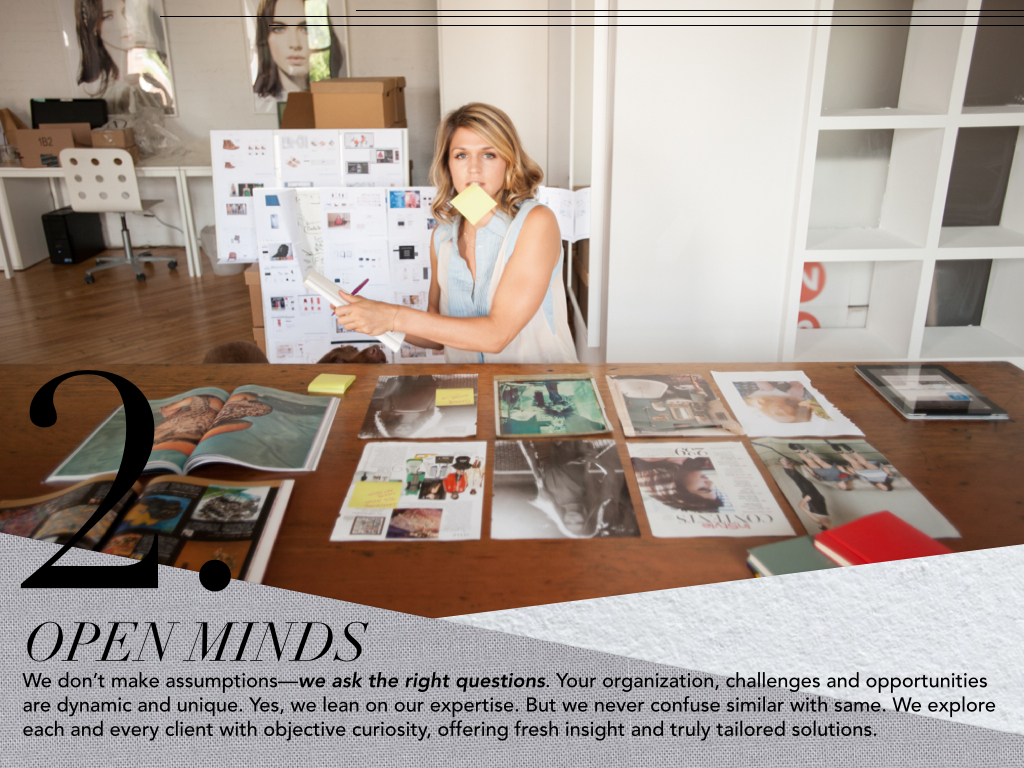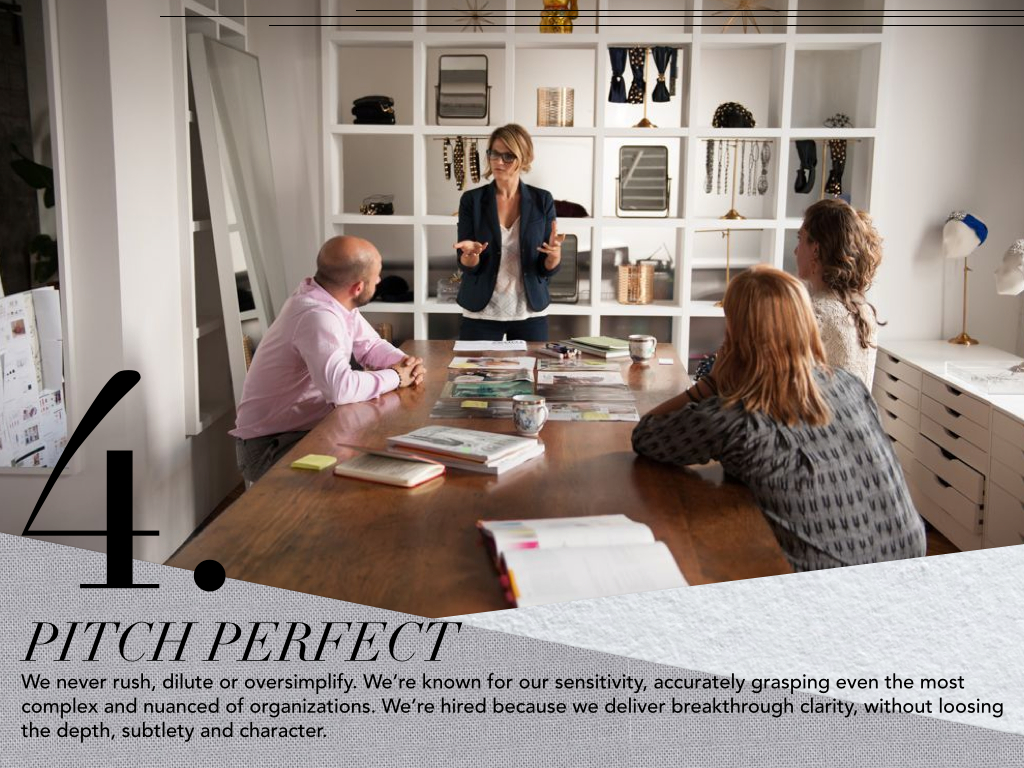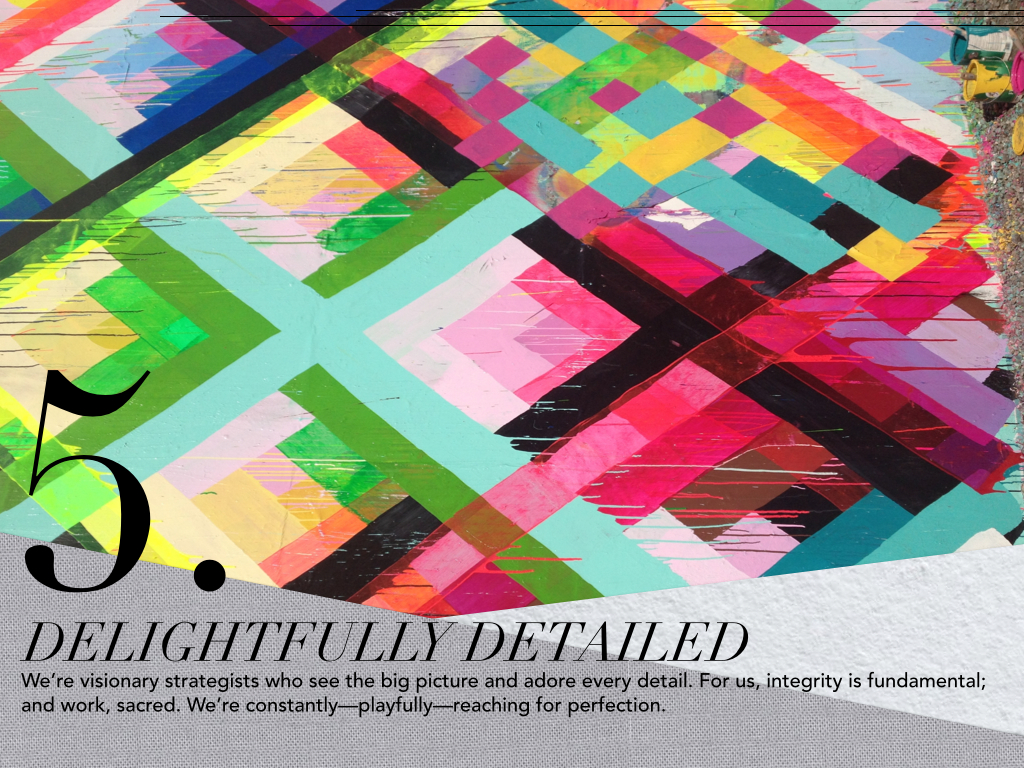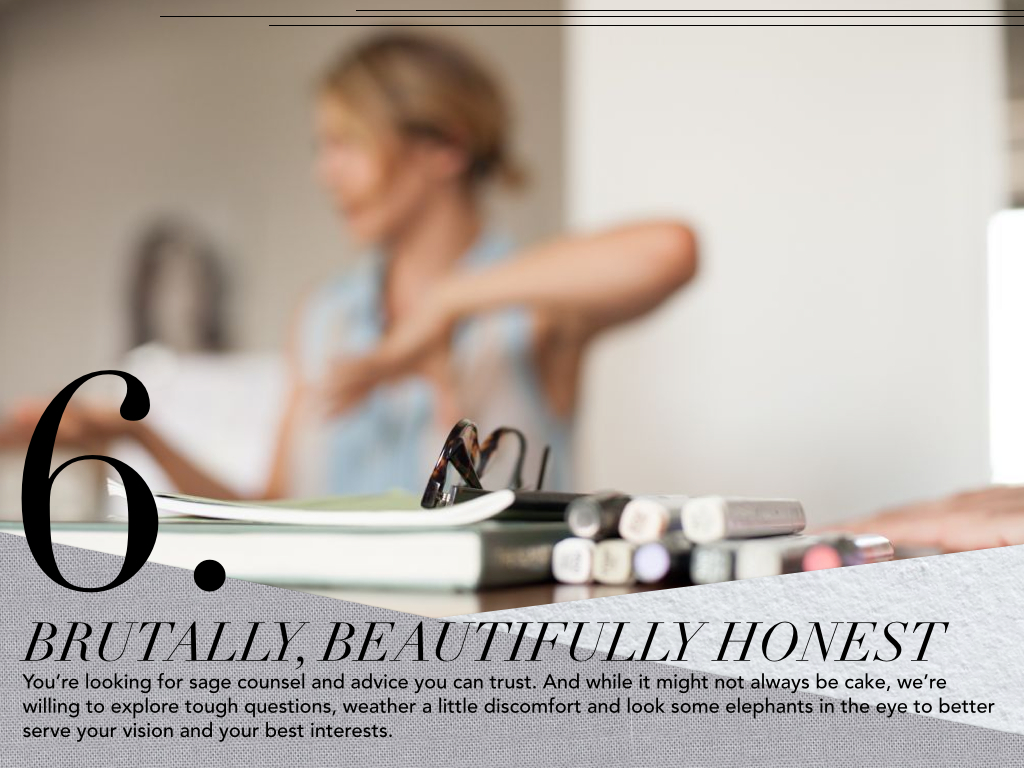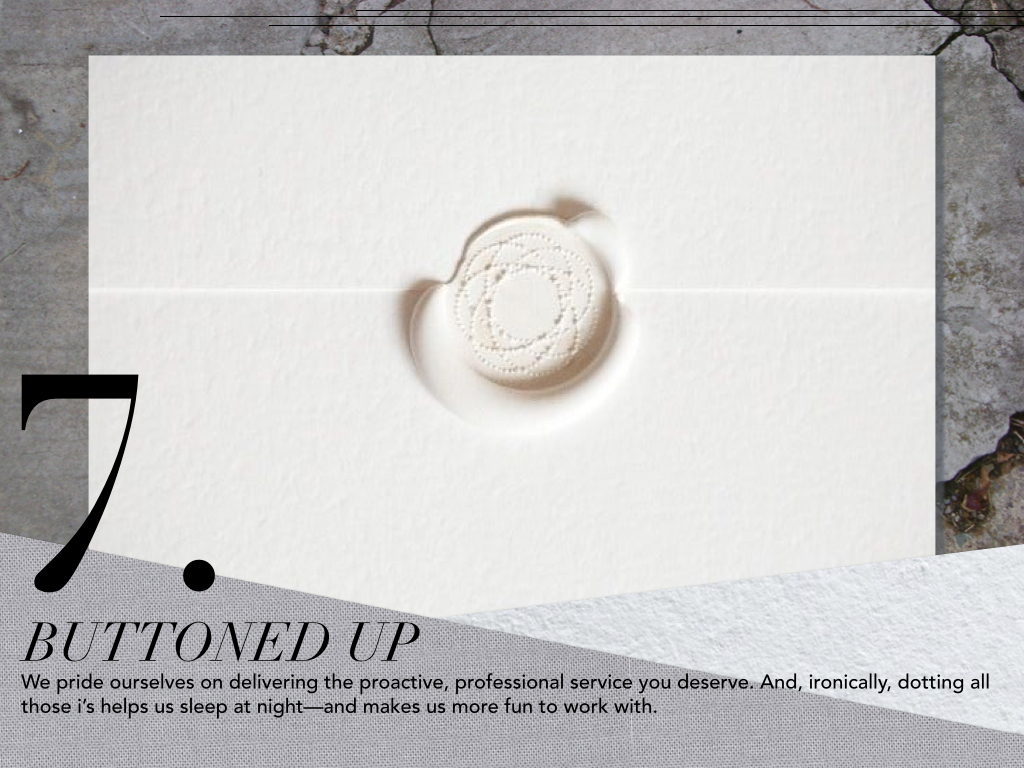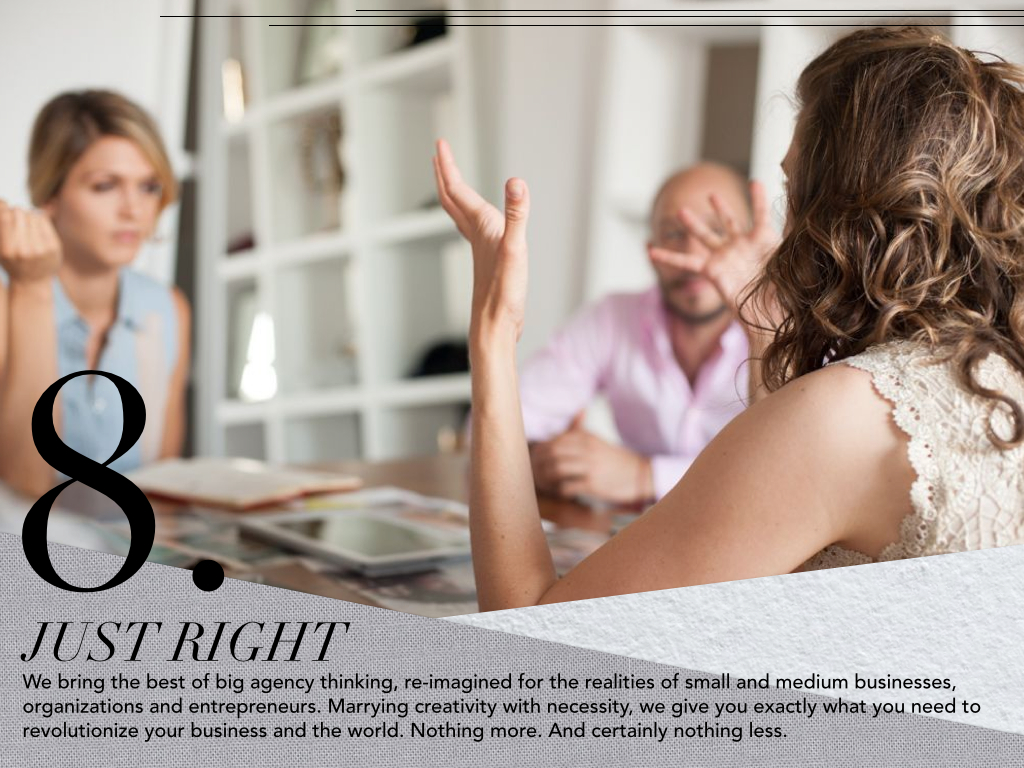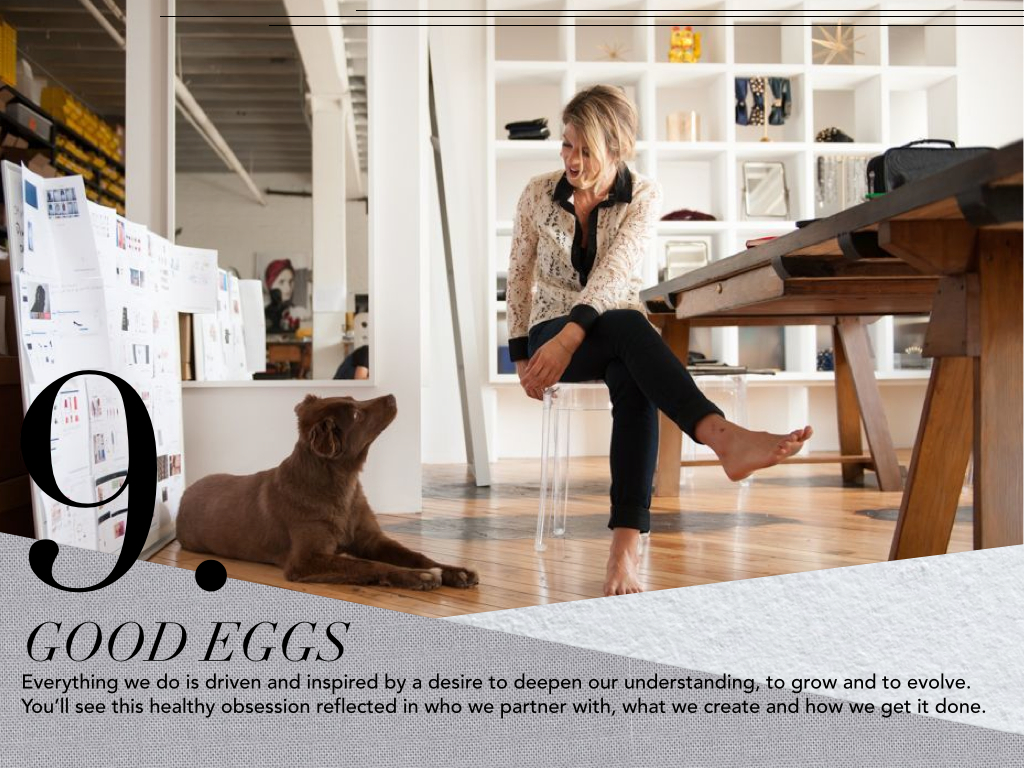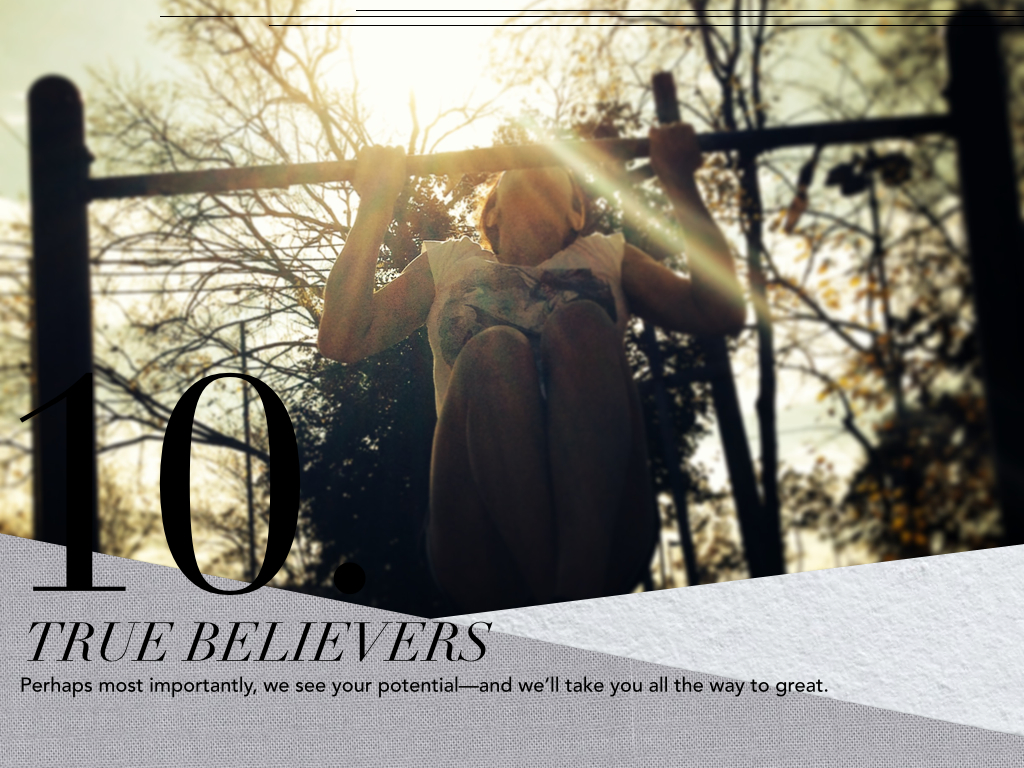 Think we might be a smart match?
What makes Smith & Co. Creative different?
1) Sophisticated Strategists. We see the world as constantly changing and interconnected. This understanding demands that we move beyond reductionistic, linear thinking and take a mature, systems approach to strategy—exploring the dynamic relationship between business, brand, broader context and human consciousness.
2) Open Minds. We don't make assumptions—we ask the right questions. Your organization, challenges and opportunities are dynamic and unique. Yes, we lean on our expertise. But we never confuse similar with same. We explore each and every client with objective curiosity, offering fresh insight and truly tailored solutions.
3) Inside-Out Success. Branding is all about discovering, owning and sharing who you are. Our approach leverages psychology and neurology, archetype and embodiment, storytelling and conscious creativity. In addition to delivering smart strategies and brilliant creative, we work with mindset—the underlying beliefs, values, assumptions and emotions that shape your unique individual and group experience—so you and your team are primed for success.
4) Pitch Perfect. We never rush, dilute or oversimplify. We're known for our sensitivity, accurately grasping even the most complex and nuanced of organizations. We're hired because we deliver breakthrough clarity, without loosing the depth, subtlety and character.
5) Delightfully Detailed. We're visionary strategists who see the big picture and adore every detail. For us, integrity is fundamental; and work, sacred. We're constantly—playfully—reaching for perfection.
6) Brutally, Beautifully Honest. You're looking for sage counsel and advice you can trust. And while it might not always be cake, we're willing to explore tough questions, weather a little discomfort and look some elephants in the eye to better serve your vision and your best interests.
7) Buttoned-Up. We pride ourselves on delivering the proactive, professional service you deserve. And, ironically, dotting all those i's helps us sleep at night—and makes us more fun to work with.
8) Just Right. We bring the best of big agency thinking, re-imagined for the realities of small and medium businesses, organizations and entrepreneurs. Marrying creativity with necessity, we give you exactly what you need to revolutionize your business and the world. Nothing more. And certainly nothing less.
9) Good Eggs. Everything we do is inspired by a desire to deepen our understanding, to grow and to evolve. You'll see this healthy obsession reflected in who we partner with, what we create and how we get it done.
10) True Believers. Perhaps most importantly, we can see your potential—and we'll take you all the way to great.